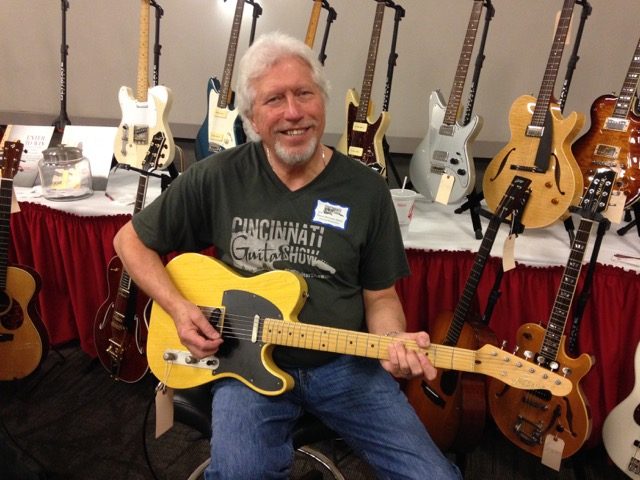 Hello everyone: 
Hope everyone is well and playing! I have been working at the Cincinnati Guitar Show for over 20 yrs, which was put on by my friend Rick Ruether. Rick decided several years ago that he needed to concentrate more on his primary business, and we decided that I was the most likely candidate to take over the show.  Over the years, I have gotten to know many of the dealers and vendors that come to the Cincy show.
In a fit of insanity, I agreed and acquired the rights to the name and show.  It has been a real education over the years and will continue, I'm sure, right up to our upcoming show at the beautiful Sharonville Convention Center, just off I-75 in northern Cincinnati.  My family is actively involved, with my oldest son handling graphics, printing/mailings, website and registration, and my youngest taking care of all things social media… along with much needed help & input from our dear wives.
I am asking for your help in promoting the show to as many folks as you can through word of mouth, emails, Facebook, Twitter and website and would greatly appreciate if you would please "Like and Share."  I'm sure many of you know someone who enjoys playing music in some form, whether it's guitar, bass, drums, sax, etc.
This has been a big undertaking, and I can't thank the family enough for their help and support.  WTH, I'm supposed to be retired!  But this show is always a lot of fun, with good people and great instruments.  With your help, we hope to make this show the "Best in the Midwest."  Any questions, just contact me.  Many thanks …. "We get by with a little help from our friends!"
Sincerely,
Denny Melchers, Promoter
Guitarist & Drummer